Yay!!
So first my Haul!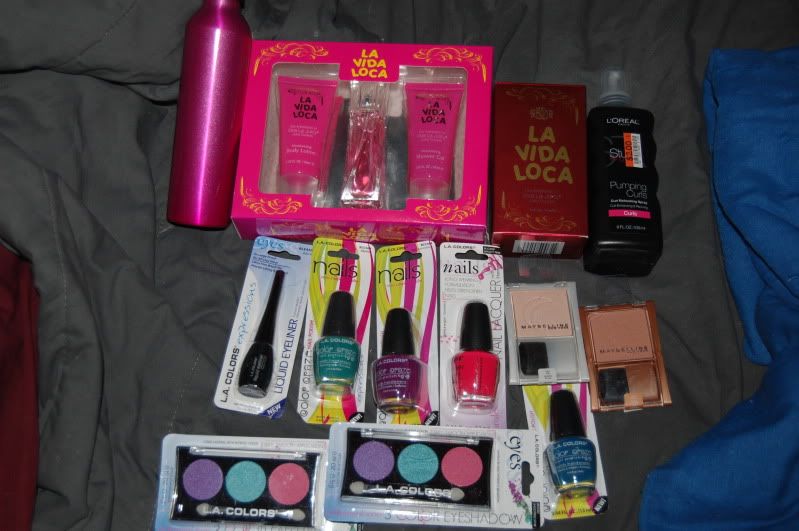 Ok, so I got A few things. lol.
1. Loreal Pumping Curls Spray
2. La Vida Loca 3 Pack with Mini Perfume, Mini Body Wash, and Mini Body Lotion.
3. La Vida Loca Perfume
4. LA Colors Nail Polish in Static Electricity
5. LA Colors Nail Polish in Nuclear Energy
6. LA Colors Nail Polish in Atomic
7. LA Colors Nail Polish in Bright Pink
8. TWO LA Colors Eyeshadow Trios in Shooting Star
9. Maybelline Solar Energy in Solar Shimmer
10. Maybelline Lunar Energy in Moon Dust
11. LA Colors liquid Liner in Black
12. A pink Spray Bottle, for my hair. lol.
I had A LOT of fun! lol.
Ok.. So now on to the giveaway!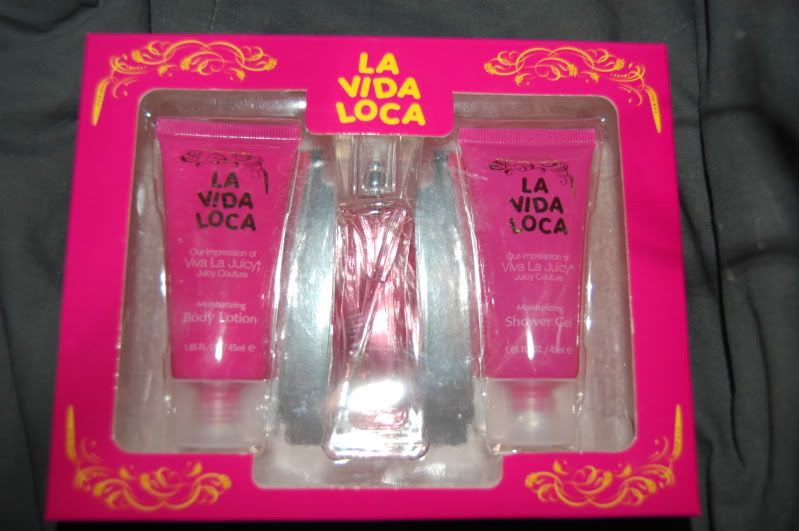 First let me say that this stuff smells AMAZING! I am in Love with it, it smells so good. lol. So this is one of the prizes :) The First Place will get this set! :)
Second Place will Get this set and can choose one other Makeup Item From this Haul!! :)
The Rules for this giveaway are:
1. You
MUST
Be a subscriber to this Blog, Miss Imperfect
2. To enter just leave a comment on this Post.
3. Spread the Word! You can Grab a button, or add it to one of your posts. :)
And That is It!!! This contest will go until May 9, 2011 And the winner will be chosen with Random.org!
GOOD LUCK!