Ok, so I have been meaning to do this for quite a while, but I'm a bit spacey and I keep forgetting so here it is! =)
Birchbox
is a company that sends out samples monthly. You can sign up for a monthly membership which is $10 a month or a yearly membership.
So every month, during the first or second week I get a pretty box that looks like this: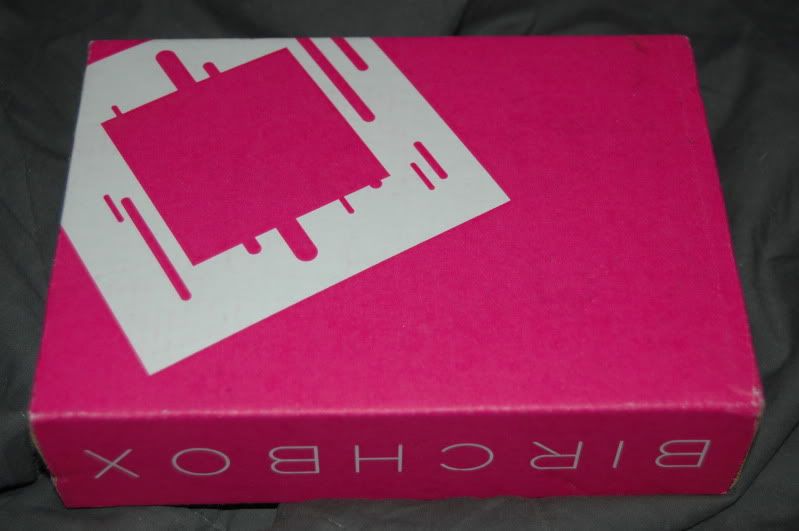 Isn't it so pretty??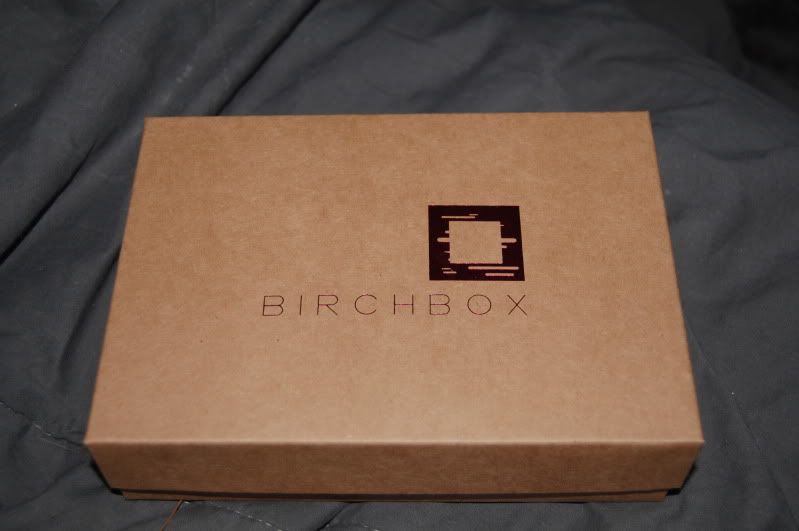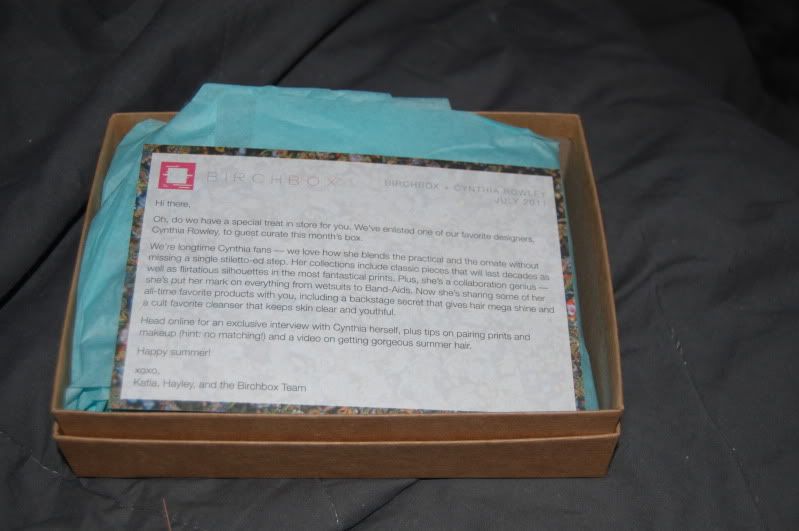 When you open the box there is always a note card with a little note and on the other side it has the products you get in your
birchbox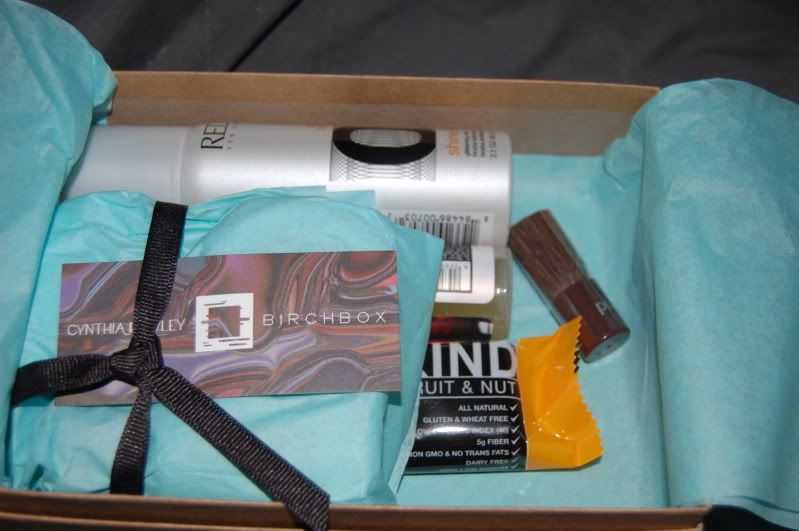 Now the blue tissue wrapper with the bow on it has other samples inside =)
And these are the samples I got in my July 2011
Birchbox!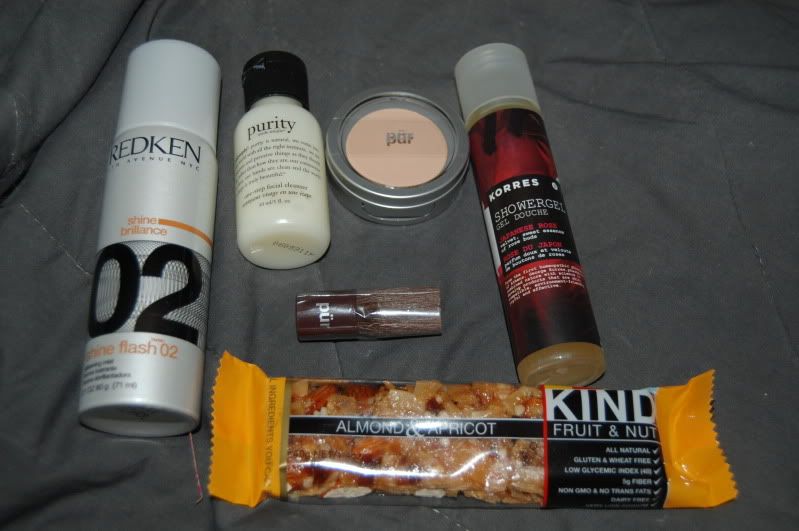 I got
1. Korres Shower Gel
2. mini Philosophy Facial Cleanser
3. Pur Minerals pressed Mineral Makeup and brush
4. Redken Shine Flash
5. Kind Almond and Apricot bar!
I LOVE
Birchbox
,
I think it is a great way to try out new products without paying full price, and it really is a great deal too. If you look at it most of these products are $20.00 or MORE for a sample size, and you are getting all of this for only $10.00 a month! The packaging is always nice and I have never had a broken or damaged product.
When you sign up for
Birchbox
you get to pick your sample preferences, so you can go through and choose what types of samples you would like to get.
Another thing I like is that you don't know what's in your
birchbox
until you receive it, so I really enjoy opening it so I can see all the goodies that I got. It makes it even more exciting for me!!!
Each month the samples ARE different, and each month you get a different note on the note card =)
This is my June
Birchbox
: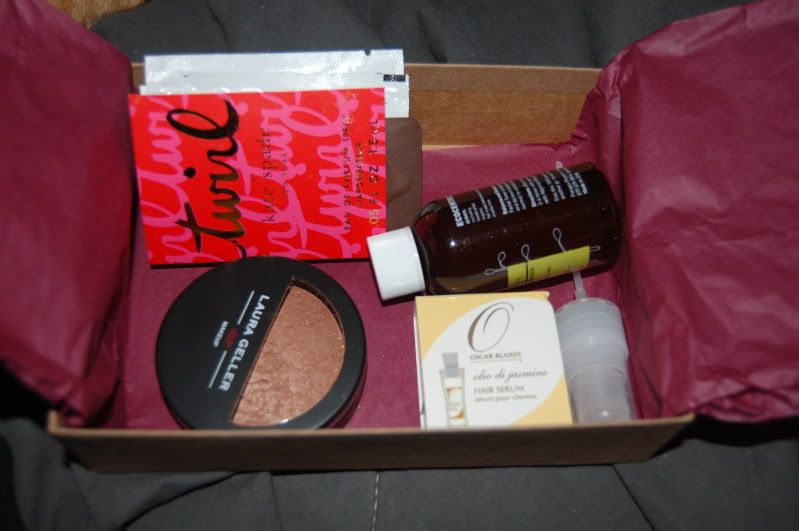 In this one I got
1. Kate Spade Twirl perfume
2. Laura Geller Baked Blush N' Brighten
3. Oscar Blandi Hair Serum
4. Pangea Organics Toner
5. Herban Essentials Orange Towelettes
PLUS I got a couple little other sample packets =)
And in my May
Birchbox
:
I got:
1. Jouer Moisturizing Lip Gloss
2. Serge Lutens perfume
3. DDF Wrinkle Resist Plus Pore Minimizer
4. Ahava Mineral Body Lotion
5. And Tiny Prints Cards!
I think they do a great job of matching my samples with my preferences which is a great thing, I have yet to receive a sample I don't like or won't use. Plus some of them are FULL SIZE!!
If you want to check out
Birchbox
you can visit their website at
http://www.birchbox.com/
♥ ♥ ♥